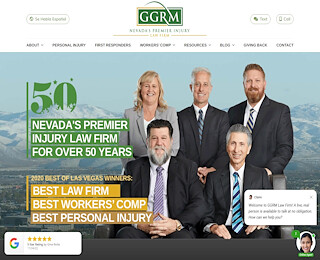 A good lawyer will help you in protecting your assets and gathering coverage in the case of damages. The opposite of such a lawyer will dig through your pocket as well as the compensation money. Hiring a good lawyer is not as easy as attending one single consultation session. There is a long list of unfruitful lawyers that you should avoid at all costs.
Types of lawyers not to hire
The no-contract lawyer
It is good business to have a written and signed a contract with your lawyer. Do not fall for the convincing lawyer who ends the consultation with a simple request of your credit card or details of the P.O Box. A written and stamped agreement protects you against financial exploitation and protects the lawyer against claims of unlawful practice.
The courthouse lawyers in Las Vegas Nevada
Some startup lawyers earn their first clients by spending time on the corridors of justice. Some will prove to be a success with the years while others will refine their skills in picking victims to pry. The habit of picking potential clients from the court's premises is professionally questionable. It also lacks proper morality when you consider that some of the clients are in dire need of an appropriate resolution.
GGRM has an official office at 601 South Ninth Street in Las Vegas. You can walk into our office at any time and find a warm receptionist office that will schedule you for a prompt meeting. Additionally, check out our website to have a chat with our fully online customer care representatives before making a physical visit.
The unrated lawyer
Anyone in this present age understands the importance of cross-checking a business before giving away his or her time and money. Hiring an attorney should not be any different from shopping or looking up vacation homes. Demand that the targeted lawyers give you a link to their official website.
Use the information to check other reviewing platforms for positive and negative reviews of the business. Third-party websites like Google+ and Yelp will give you hundreds of commentaries on old practices. Use the state's bar listing to check the staff's names for credibility and competence in the specified legal practice. You will have enough luck checking up individual lawyers and young budding practices.
The uninsured lawyers in Las Vegas Nevada
It is essential for law practices to have insurance for their business. This step protects them against attacks by competitors and previous clients with botched cases. You stand a chance of successfully suing a law practice firm that did not adhere to the law while pursuing your claim. A firm without insurance will not give you any settlement in a legal pursuit for further justice.
The unethical lawyer
Attorneys are the guardians of the law. They should not break the law under no circumstances. The added advantage of being an attorney is that one understands the twists of every legal statement. A lawyer who has does not know how to work the law will drag you with them to a complicated legal battle with the state or the federal court.
Lawyers In Las Vegas Nevada
GGRM Law Firm
+1 702-388-4476
2770 S. Maryland Pkwy., Ste. 100, Las Vegas, NV 89109
View Larger Map